Grants Pass, Oregon
Prototype development, testing and trials will take place on a large cattle and horse ranch within a dozen miles of the Southern Oregon City of Grants Pass.
Property Description:
Initially we will have 40 secluded acres within a stone's through of the Applegate River and near the Rogue River. Both rivers are known for their historic gold production. Approximately 1,000 acres is irrigated grazing property. Two roads provide good access to the property and are gated with code controls. The two rivers keep other access limited to a few intrepid fishermen.
There are living facilities available for a small crew and room to park motorhomes for all others including a gold sampling motor home for analysis.
Logistics:
Grants Pass is a large Southern Oregon city within the I-5 corridor – interstate freeway connecting Canada to Mexico. It has a population of 40,000 consisting of mostly conservative retirees. Parts, trucking, fuel, engineering, equipment, human resources are all abundantly available. Communications are accessible at the site for rapid response in case of medical and police emergencies.
Property Rental:
To be negotiated; however, the owners have an interest in HERC Gold Corporation and also are curious about their property's gold potential. Rental would also include the use of an excavator and D-4 Cat with operators plus various other equipment. Asking for a six month lease with option to renew for another six months.
Geospatial Survey:
As is the case with all property prior to and during Beta testing, this property will be thoroughly examined by geospatial tools including satellite imaging, remote sensing technologies, seismic sensing, global positioning, and various "well logging" data gathering techniques. The testing goal is to determine the most probable areas to test drill for concentration of minerals and thereby reduce time and costs to isolate actual mining targets. The testing technology will be measured for cost verses our benefit.
It should be noted that in the last decade, geospatial techniques, remote sensing, seismic technology, and many other technologies have evolved dramatically in innovative applications for identifying subsurface concentrations of oil, gas, and minerals. Its use has been somewhat limited to very large projects. We intend to investigate all applications useful in predicting a plausible exploration array to sample an area with high confidence in locating a viable mining site.
Classification of Mineral Property:
An inferred mineral gold source. Historical mining experienced conglomerate that was cemented making mining very difficult even though it is within 15 to 25 feet of the surface. Ideal for testing jetting system and borehole configuration and sump trap/ core barrel recovery method.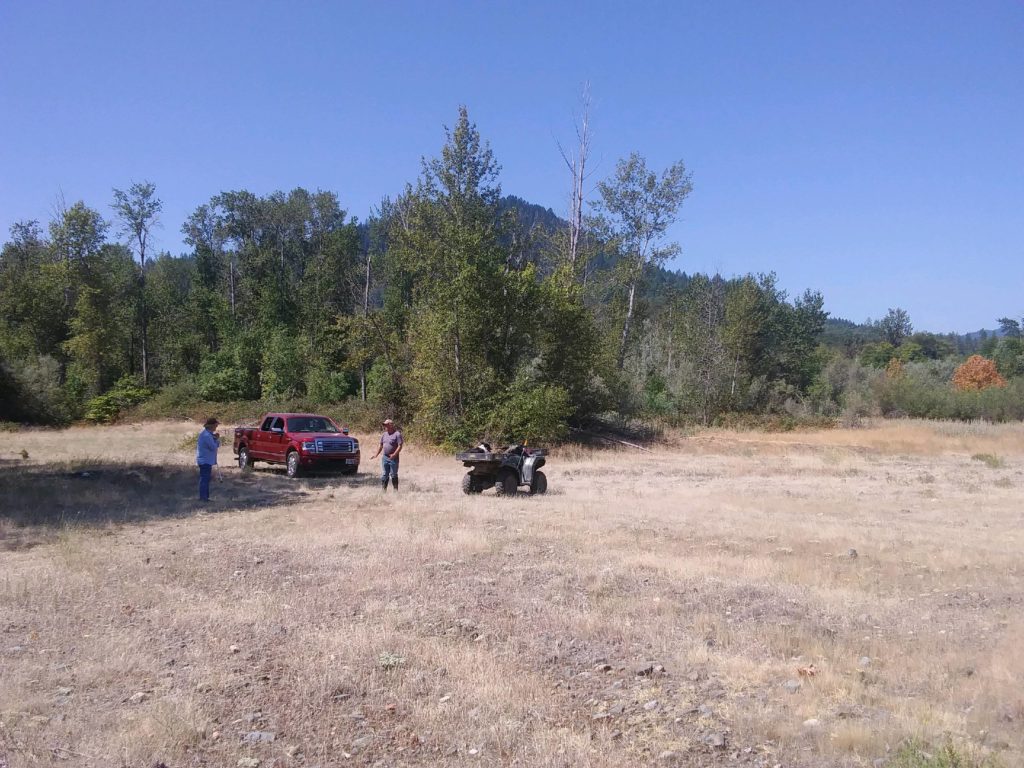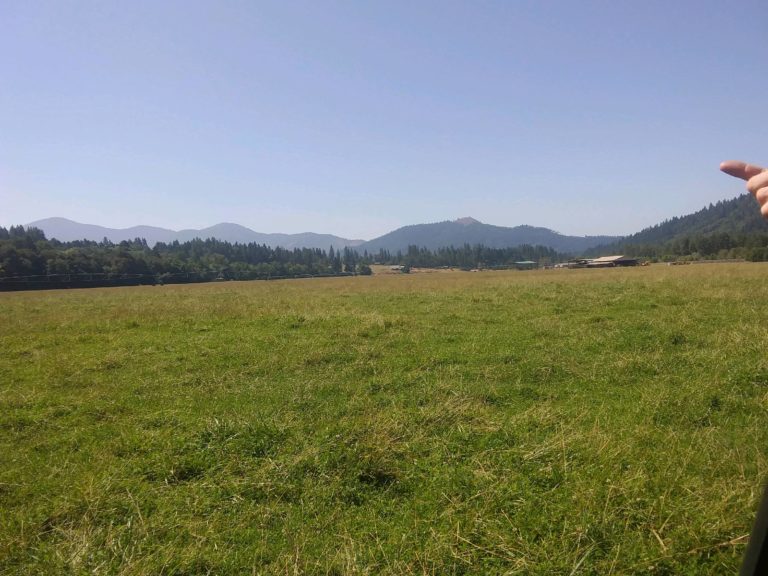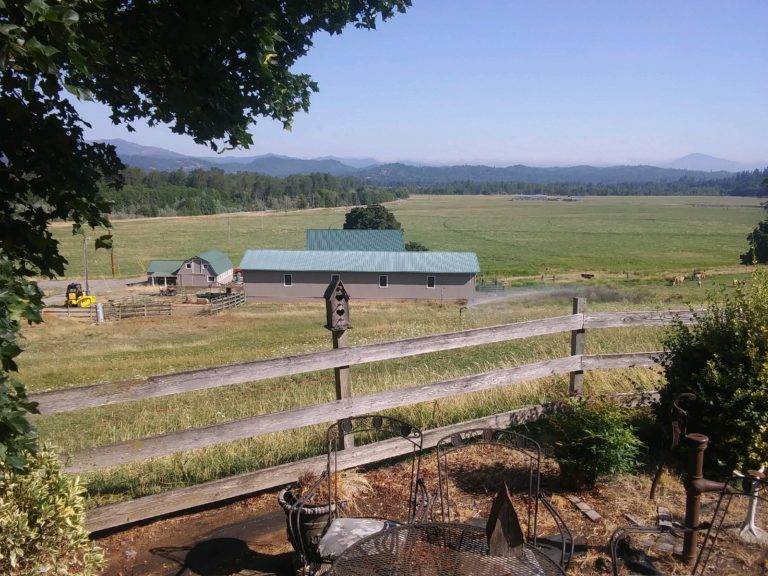 Hydro-Scopic™ Mining - Implementing Prototype Results
Once the prototype (Beta unit) has been built, tested, and made operational to the fulfillment of the patent claims, the Mormon Basin will be an initial target for Beta testing.  All government agencies, permits, private contracts, and preliminary geospatial surveying will be reviewed for approval to test the site.  An advanced team (2 people) with a 4 wheel drive pickup and motorhome will visit the site and contract with any local contractors needed for site preparation and possible reclamation if any.  
When initial site observation is approved, the equipment will be transported to the Mormon Basin.  The advanced team in the interim will travel to the next site at Cornucopia near Half Way, Oregon to make an observation of the suitable environment on this site for Beta testing and then rotate back to the equipment staging area to help transport the Beta unit to the Mormon Basin.
Transportation will include one motorhome for crew accommodation (there is already one on site), another motorhome equipped with a gold room and computer, two 20' containers on trailers (one 20' container will carry the sonic drill – 26,000 lbs – and tooling.  The second will carry the generator, high pressure pump, other pumps, surface processing plant, and various other attachments for water management).  A maintenance truck will carry a fuel tank and tow a trailer with any other equipment that may be needed. The pickup used by the advanced team will also be available and tow a trailer with two atv's. Any heavy equipment will be rented from local community sources.
Upon arriving at the test site, the two containers will be unloaded and sealed.  A water pump will pump water to the first container and fill it with 30 cubic yards of water weighing 42,000 lbs (1,684 lbs per cubic yard).  A 20' container has a total capacity of 43 cubic yards internally. The second container will be used to accumulate the slurry from Beta testing being converted to an Alpha unit for volume production – the conversion will give us a true measure of the gold reserve.  Please note that the volume of the cavity created with jetting can be converted to cubic yards by using an external water tube on the containers to measure the volume of water used and comparing it with the measure of slurry and water placed in the other container.  Empirical trials can make this an accurate measure of gold recovered per cubic yard of minable material, not including boulders, providing a high confidence level in determining property classification.
Testing will begin with Beta drilling taking core samples at 400 foot surface intervals.  Seismic exploration will use sensors in the Beta test holes to record vertical and horizontal shock waves from the sonic acoustics in drilling 400 feet away to create a dimensional view of the subsurface to identify possible concentrations of heavy material.  These areas will be extensively sampled to measure the resource.
Most Beta test sites will take a week to 10 days to decide on extending the testing area to further the measuring process.  If initial testing shows 4 to 15 grams of gold per cubic yard a limited time extension will be used to prove the resource as a low-value reserve ore body eligible for "franchise mining".  If the resource is above 15 grams per cubic yard it will be classified as a high-value reserve and an extension of time will be used to determine the extent of the reserve.  This property will then be assigned to Ursa Minor Corporation for private Alpha unit mining with exceptional profits for us and the mineral right's owner.  Please do not underestimate the value of "franchise mining", however, as it will pay conversion fees, licensing fees, and royalties with little work or risk from us.  After the mineral content has been measured, the containers will be drained and cleaned and the operation will be transported to the next site.
A high-value resource should pay at least 1,000 ounces per month netting Ursa Minor Corporation and shareholders about half that; however, initially the conversion to immediate Alpha mining will not take place and the Beta exploration unit will move on to the next site until another high-value resource is located and measured.  The reason is that sites may deplete more quickly than expected or for some other reason mining is terminated on that site – weather, forest fires, litigation, etc.  Beginning in two years after funding, the payment of $282,500 to URSA Gold Corporation begins for the purchase of the prototype and cash flow must not be interrupted.  Two sources of high value ground paying at least 1,000 ounces per month need to be discovered.  Of course if one resource is paying, for example 10 ounces per cubic yard, we will make an exception.        
Vale, Oregon
The Mormon Basin in the northeastern region of Oregon has numerous references on the internet under search engine "Mormon Basin Gold Mining".  It is a massive area of placer gold deposits with a great deal of interest and active mining in the last decade.  Several placer mining locations in the northern part of the basin have proven to be productive including a specific site with recovered reserves on private property owned by an Oregon Hedge Fund.  A website www.mormonbasingold.com describes the property in more detail although a bit outdated on the sales position by the Hedge Fund.
The private property is divided in two parcels of 100 acres each separated by ½ mile.  The lower 100 acres was placer mined within the last 15 years with a permitted plan of operations.  Mining took place over several years and had more than 20 employees with several rented excavators, cats, and three or four heavy haul trucks.  This operation was very profitable in order to sustain these operating costs although an exact gold recovery amount is unknown.  The gold laden channel was just above bedrock on the lower 100 acres.  The upper 100 acres was set up to be mined but the depth of the channel was beyond costs to sustain a margin of profit needed to justify mining.
The pictures attached show the processing plant development on the upper 100 acres before it became apparent that the deposit was not feasible to mine with a surface plan of operations.  The equipment was soon dismantled and the project was abandoned.  Several miners since then have tried to finance mining the upper 100 acres but could not raise the necessary working capital. 
Property Description:
The property has a high dessert environment with little vegetation.  Roads are in place and a stream nearby was permitted for mining use by pumping water to the processing plant and draining into settling ponds for a closed mining system.  A ridge divides the property with the western slope draining into the stream.  Gold was found on both sides of the ridge near the surface but not in quantities to justify large scale mining.  The eastern slope has little erosion but has been surface mined by another mining company about a mile to the south which would indicate a channel emanating through this eastern slop drainage; however, excavation as shown in one of the attached figures could not penetrate that channel as it was evidently too deep and boulder laden – a perfect scenario for Hydro-Scopic™ mining.
The property surrounding this private target property is BLM land currently unclaimed as far as we know.  The claim or property owner contracting for Beta testing with us will have the right to claim or purchase any surrounding mineral rights that attach to the designated Beta target property.  All property beyond that realm will have rights to be acquired by Hydro-Scopic™ Properties, LLC.
Logistics:
The mining location is within an hour to Boise, Idaho and about an hour and a half to Baker Oregon.  Both cities are mining conscious and parts, subcontractors, and rental equipment are readily available.  Communications are accessible with cell service.  Winter operations are hampered by snow accumulation and cold but the Hydro-Scopic™ mining operation is designed for cold weather; however, depending on weather or other issues, the operation can be moved to another resource area like California, Arizona, or Nevada where Hydro-Scopic™ mining prospects can be easily mined during the winter with transport back to the Mormon Basin in the summer.  Rapid mobility will be a priority in the design of the process.  If production falls off from measured reserves, or the resource is depleted, the process will be moved immediately to another Alpha resource or be used as a Beta Unit for testing other properties.
Environmental and Community Sensitivity:
The Mormon Basin is a very large area with many Beta test sites available for contracting.  The more we can involve the community the faster the word gets around that a new environmentally friendly mining process is sampling the area at no cost to the mineral right's holder – providing there is at least inferred evidence of a viable prospect.  This should create an interest with the local news organizations and civic groups as well as the news media in Baker Oregon and Boise Idaho.  Actually if the process is as impressive as we believe it will be, we will invite the news reporters to take a look.  Of course environmentalists will also be involved.
Since this will be the first serious Beta test site, environmental concerns will be adhered to in all respects.  The motor homes will have cooking, toilet, and trash facilities so that nothing is left on the site when testing is complete.  Slurry will be pumped back into the drill holes to replenish the cavities created in volume sampling and the holes sealed and recorded with GPS positioning.  Even though MSHA will not have time to inspect the operation, their rules will be followed for safety reasons.  Any environmental disruption will be discussed with the locals for making the site better than it was.
Classification of Mineral Property:
Since mining has been permitted in the drainage south of the site with obvious profit, the site is classified as an "inferred" mineral resource.  The Hedge Fund has had the site for sale but large production levels on the surface have not proven to be cost effective and deep excavation to access the subterranean resource cannot be easily permitted making sale quite difficult.  Hydro-Scopic™ mining, on the other hand, with testing at no cost and mining at no cost and a 10% royalty paid to the owner can make the classification a proven reserve with a measured amount of gold that is feasible to mine.  Even if the property has 5 grams per cubic yard at 100 feet in boulders, the site would be feasible to mine with "franchise mining".  If mining one shift a day for 25 days a month the property will pay monthly in gold royalties 32 ounces. It was said that the property was paying 7 to 12 grams per yard in the pay streak on the lower 100 acres although this was never confirmed.  The associated costs however would indicate at least this much was recovered.
Hydro-Scopic™ mining will have a profound effect on the value of this property and the entire Mormon Basin. There is also deep deposits laden with gold in the surrounding area that could be tested and measured for Hydro-Scopic™ mining.  This is an excellent test site to prove the effectiveness of Hydro-Scopic™ mining and substantially revalue the local mining area with millions to be made for the owners if their mineral rights prove to be a high-value resource.  It's kind of like a million dollar mineral rights lottery payable in gold with really great odds for the property owner.